The organizational structure of our company is heading towards a better quality of service and consumer satisfaction. We specialize in leading shopping tours for international visitors. You can build your tour and stop any place you want, respecting your shopping plan.
The driver can also suggest you a typical "Osteria" where you will enjoy an authentic and tasty Tuscan Lunch !
The tour  takes you to the outlets of the most prestigious designer labels in the Italian Fashion.
Departure from Rome to reach:
"Valdichiana Outlet Village" (1:30 hour drive)
Brands: Asics, Adidas, Nike, Alcott, Sartoria Rossi, Arena, Bormioli Campanile.

Discount from 30% to 70%
"The Mall Luxury Outlet"  (about 1 hour ride)
Brands: Bottega Veneta, Burberry, Fay, Alexander Mc Queen, Dior, Tom Ford, Valentino, Ermenegildo Zegna, Fendi, Giorgio Armani, Gucci, Hogan, La Perla, Loro Piana, Salvatore Ferragamo, Sergio Rossi, Tod's, Valentino, Yves Saint Laurent, Stella Mc Cartney, Chopard.

Discount from 30% to 50%
The DOLCE&GABBANA
The Outlet dedicated to D&G is a few minutes far from the Mall.

Discount from 30% To 50%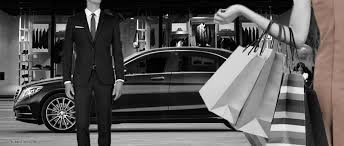 Open Monday through Saturday 9:30 am – 7:30 pm, Sunday 2:00 pm-7:30 pm
The tour will start from Rome or any other place. The driver will take you in all of the sites above, respecting your interest. The driver will be at your disposal for transferring from one place to the other and for the transfer back.